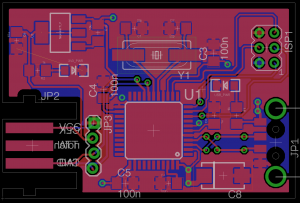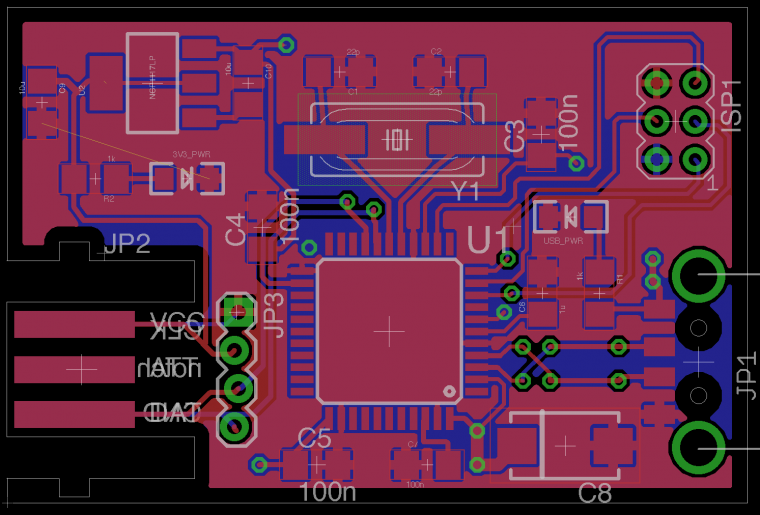 Your challenge, if you chose to accept it, is to determine why EAGLE is showing a ratsnet connection on the far left of the PCB layout. The pads shown with the yellow unrouted line are both GND. They are both surrounded by a ground plane, which is also connected to GND.

Hint: it isn't a bug and it is something many people might ignore by mistake.
Can't figure it out? Or you want to see if you got it? Use a ROT-13 converter for the answer:

Gurer vf ab culfvpny pbaarpgvba orgjrra gur tebhaq cynar gung P9 naq 3I3_CJE ner fvggvat ba. Fb juvyr gurl obgu unir n TAQ cynar ninvynoyr, gur cynarf nera'g pbaarpgrq!