Sharing is the maker community's foundation. When you share projects with others, you contribute to the community. In the past, you might just post your project on a personal website. Today there are many options to share projects.
This weekend I "finished" my reflow oven controller, Open Vapors. Believe it or not, five years ago there were not a bajillion similar projects. In fact, I based my design on the only completely open source project I found. It is a reflow oven controller Arduino shield from Rocket Scream.
After completing my controller, I was excited to share the project. Then I started to think about where to post the files. Obviously, here at baldengineer.com is one option. But I wondered. Is there a better place where others could benefit from my work?
This post is a few notes on the platforms used to share projects. At first, these might seem like they all serve the same purpose. From a high level that is true. However, there are small differences that you should consider when you share projects with the open source hardware community.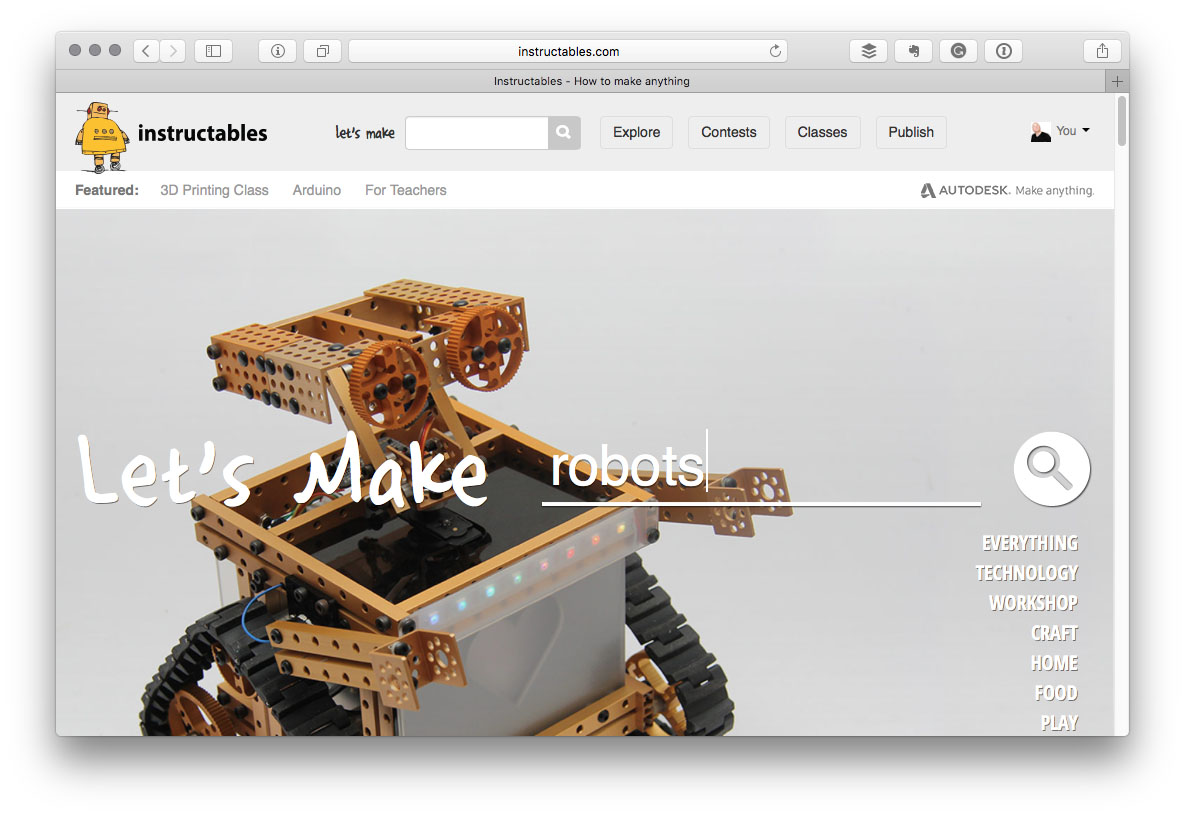 One of the most used general purpose project sites is Instructables.com. Do-it-yourself projects range from food to technology to costumes. Instructables got its start in 2005 and then was acquired by Autodesk in 2011. Their age means there is a large user community.
Typically you will find step-by-step instructions that include detailed videos and pictures. As with any user-generated content, the person posting matters in the quality of the tutorial. Sadly, I've come across many electronics tutorials that were not correct or just outright wrong. Before embarking on a project, make sure you check the comments!
There are contests for projects you share. The first project I posted on creating Polyamide stencils awarded me a one-year premium membership.
When to use: Creating Step-By-Step Tutorials for others to re-create your project.
Example: Kapton Reflow Stencils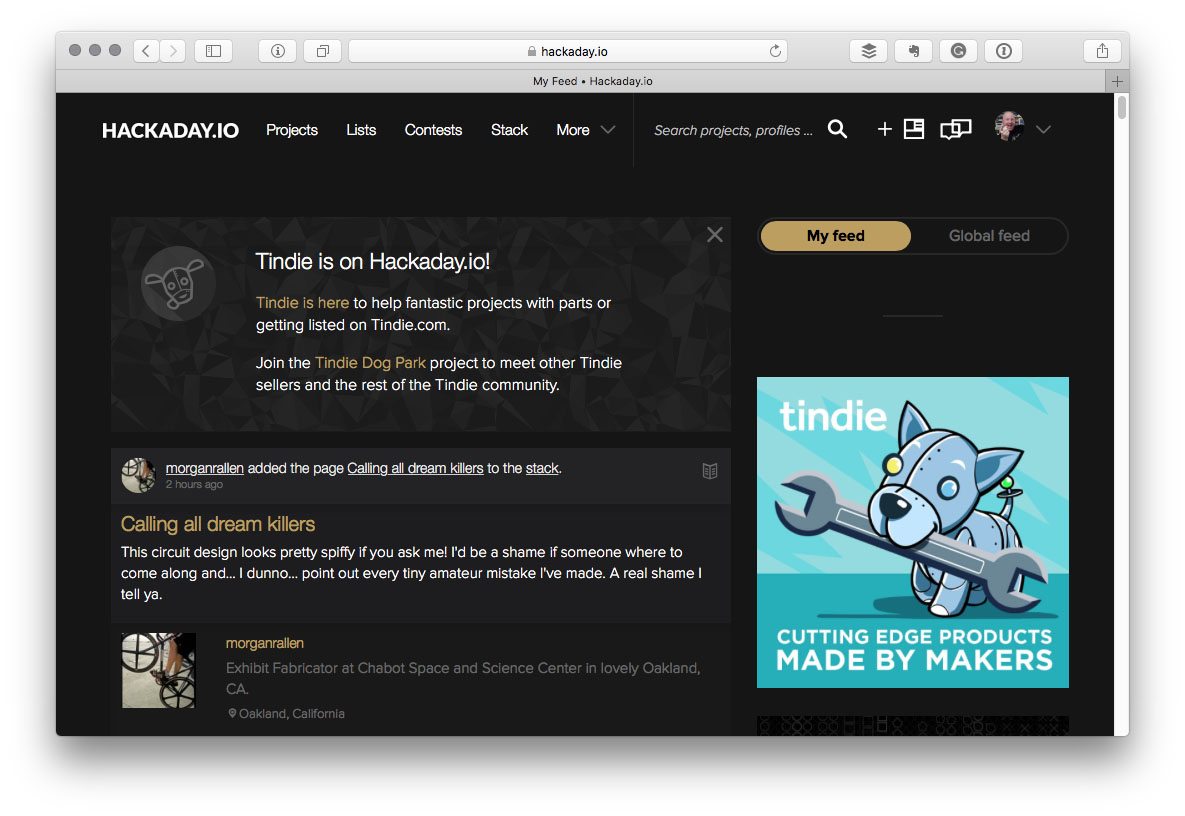 One of the best projects blogs to follow is Hackaday. They feature some of the most impressive projects on the web. A couple of years ago my post on an Arduino GSM Shield flaw was featured.
The hacker-focused community on Hackaday.io features projects stepped-up from the type you see on Instructables. Our friend Valentin of FleaFPGA posts updates on his latest creations.
The news feed makes it easy to follow a project or hacker. Projects also support collaboration if you're working on a virtual (or real) team.
My favorite aspect of Hackaday.io is that projects allow for external links to resources. So if you use GitHub, mentioned later, to manage the firmware you can provide links on the Hackaday.io project page.
There are occasional contests as well. Even if you don't participate in the competition, the entries are always fascinating.
When to use: Electronics hardware focused projects, whether working individually or collaborating with others.
Example: Flea Ohm FPGA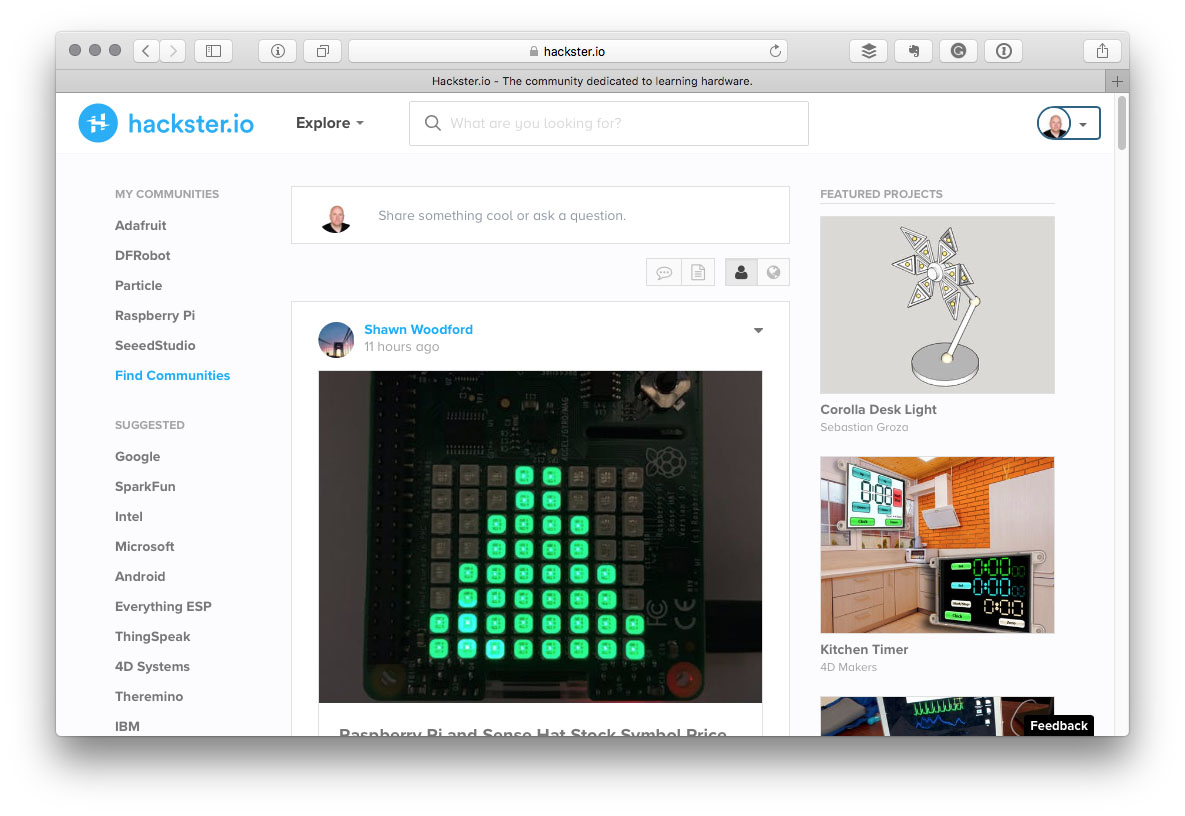 If I described Hackaday.io as a flea market, I would describe Hackster.io as a shopping mall. Both are high-quality platforms but are arranged differently.
Hackster.io has a very keen focus on specific platforms or companies. A couple of examples would be Arduino and the Particle Photon. You will see companies like Microsoft and Sparkfun using Hackster as a community hub.
The advantage to a platform-focused site is that you'll more easily find people with skills related to parts of your project.
When to use: When working on a particular platform.
Example: Mosquitto and Arduino Cloud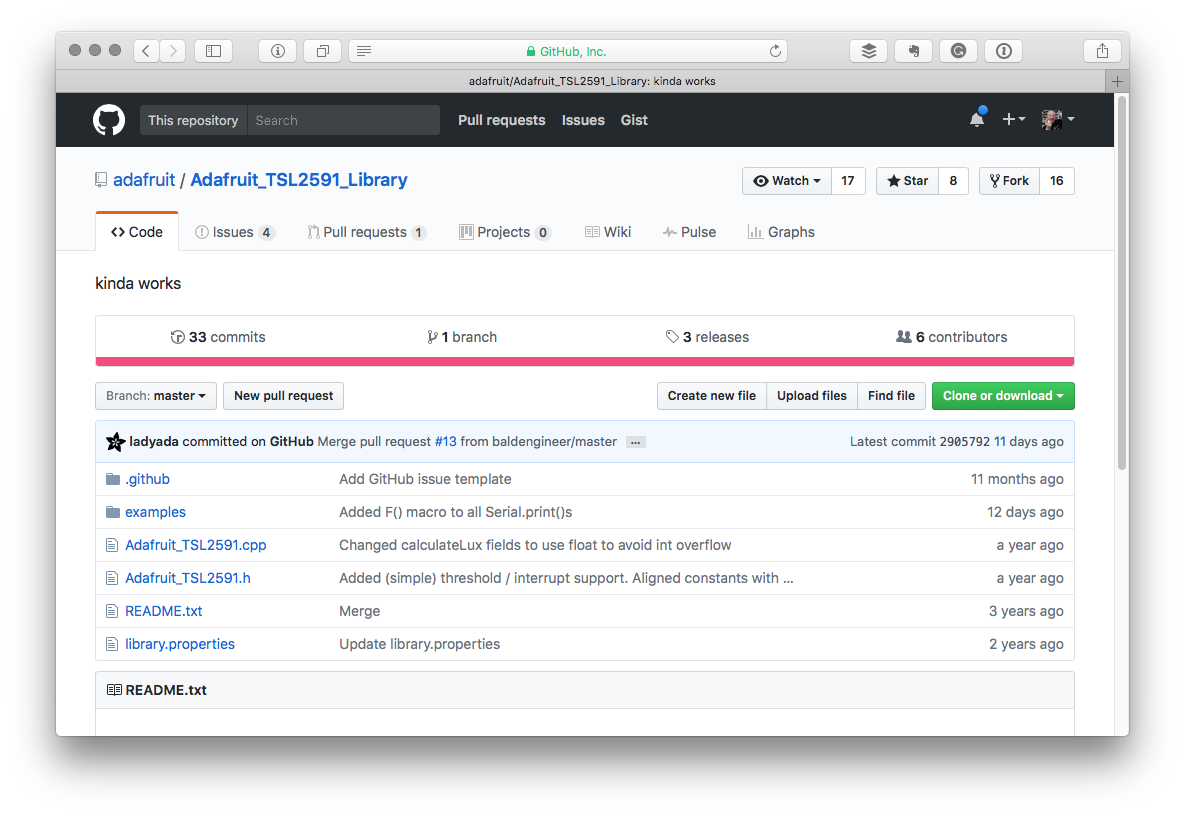 Even if you have never been to github.com, you make use of it almost every day. Or at least, one of the software projects hosted there.
Many open source software projects manage their code base and version tracking through GitHub. For example, the Arduino project's code base is organized there.
Understanding how to use git can be confusing to hardware engineers. (Perhaps a future tutorial.) Using code and projects from GitHub, however, is rather straight forward. You can download a branch or clone it to your computer.
Interestingly, versioning works on non-source code files as well. Adafruit posts their EAGLE library and KiCad uses GitHub to manage their default libraries. So GitHub is useful beyond just software.
When to use: Sharing or collaborating on the software code for a project.
Example: Open Vapors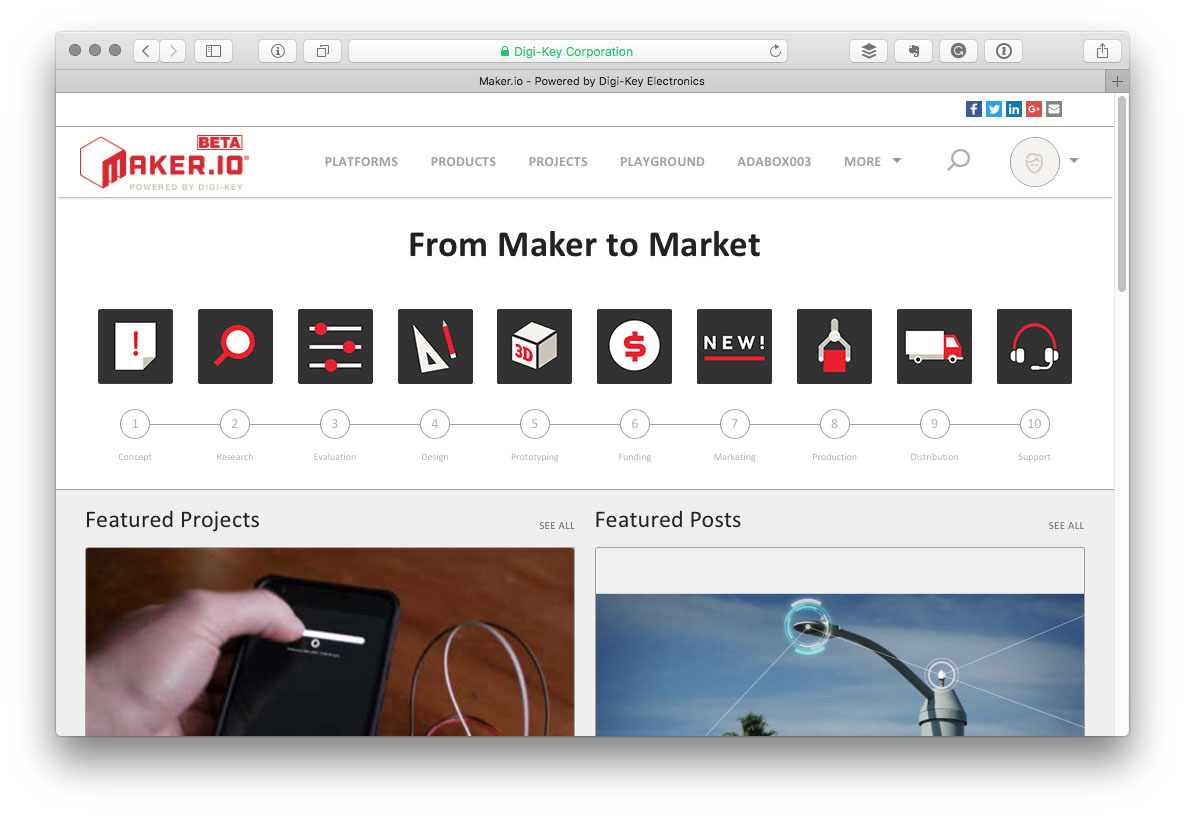 Digi-Key is a distributor. They opened a service called maker.io. The focus for this site is on projects with the intent to become a sellable product.
Managing component lead times and logistics can kill a product before it ever ships. Having a electronics component distributor involved early on can help make choices for your BOM that will minimize disruptions.
To be honest, I haven't used maker.io much yet. It's something that I will look into in the future. If you're using it, leave a comment about the service below.
When to use: You plan to turn your project into a product.
Others
Note. Kaspar mentioned a service I missed.
https://kitnic.it
is focused ready to buy designs. Select a board and there is a BOM (bill of materials, aka parts) for that design. A browser extension makes it easy to add the parts to a shopping cart on 5 major (web-based) distributors. The backend uses Git. See comments for more information.
Share Projects on a Self-hosted blog
One option, as I mentioned at the beginning, is to share projects on a self-run blog. For example, baldengineer.com has a (partial) list of my projects. When I started blogging, none of the options on this list existed. I'm finding value in hosting projects on platforms like Hackaday.io and GitHub. The options for collaboration are much larger than a self-hosted blog can provide.
On the other hand, a self-hosted blog doesn't mean signing up for other services. It also means you have full control over the content.
When to use: If none of the other platforms meet your needs or you want to maintain control of your content.
Conclusion
There are other methods to share projects. As I said, these are the ones I know and use. For my latest project, I have a draft of Open Vapors details on Hackaday.io. I'm cleaning up the code for a push to GitHub. And, of course, I'll have a page on baldengineer.com to cover it.
That's how I'm approaching project sharing. What's your approach?