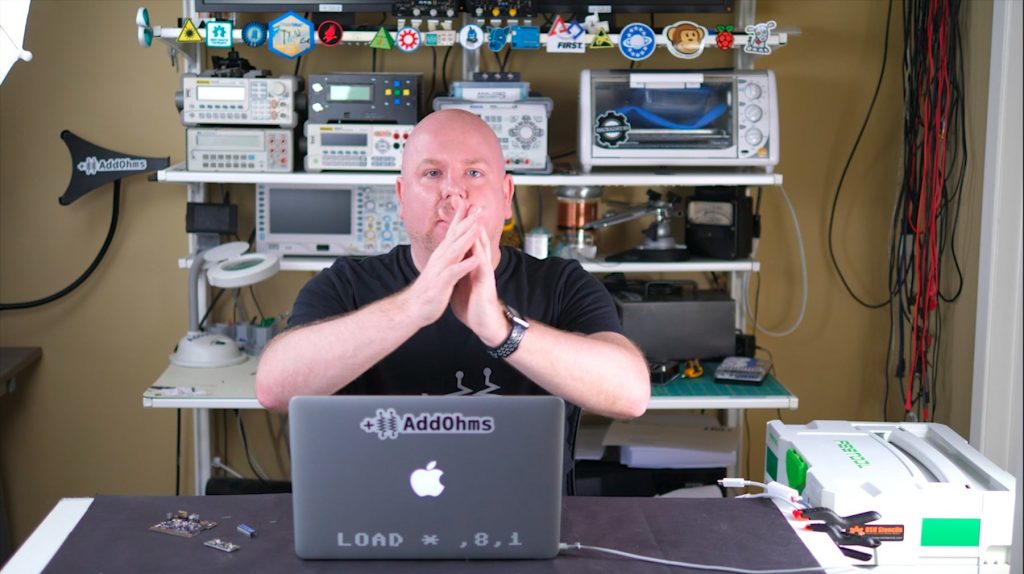 The next AddOhms Tutorial is how to design a DIY Arduino board. What are the elements you need to include in your own circuit design? While editing the video, I ended up on this frame. It looked to me like I was praying. (At one point I was having serious technical issues with my equipment. But it is unrelated to that frame!) On Twitter, my friend Philip had a different take.

What caption comes to mind when you see this picture? Leave a comment with yours.
Op-Amp Question
If you can't think of a caption, maybe you can help with a different question. What your favorite LM741 op amp alternative? I've been working on some tutorials and videos on op-amps. I'd like to incorporate something other than the old stand-by.