This week marks the start of the 2015 Holiday Shopping Season. Being a short week for me, I thought I'd offer up some gift suggestions for engineers.
Being the only engineer in my immediate family, gift giving time is always interesting. Many times I wished I could give them a list of unusual items, without saying "here buy these."
Whether you want to gift something to a fellow electronics enginerd or you to offer your family some suggestions, there is something on this list.
1. PanaVise Vises and Circuit Board Holders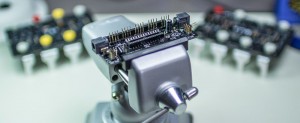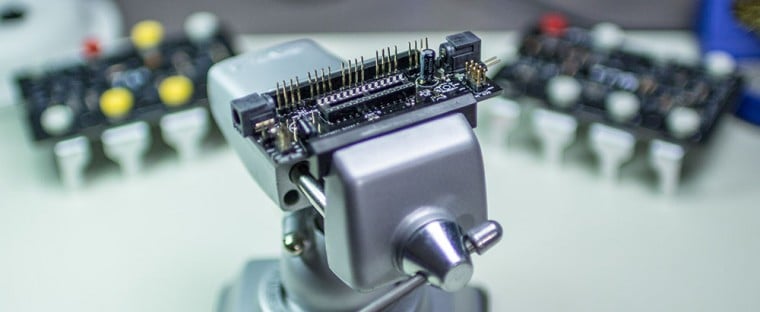 Previously I looked at the essential elements to build a mobile soldering station. Everything on my list came from PanaVise. These high-quality tools make soldering, and other tasks, very straightforward.
Check out my previous soldering station post for ideas on what to buy or go directly to the PanaVise Circuit Board Holder product page.
2. 3D Printed Things from RabbitEngineering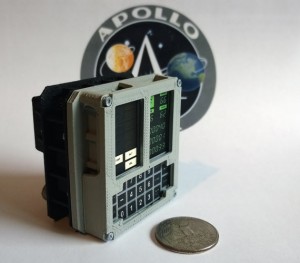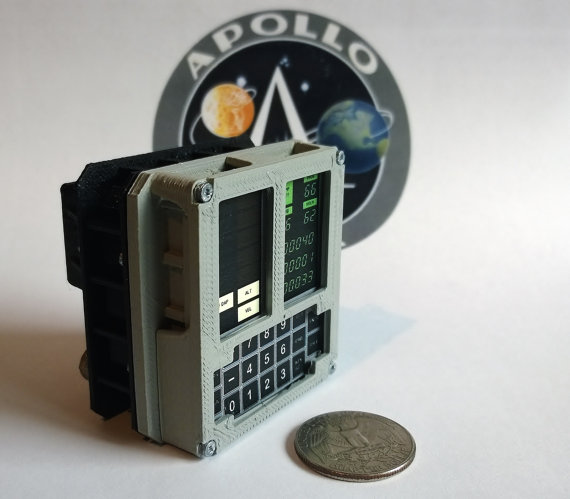 Right before I moved to California, I received one my top 10 Etsy items: a Mini Apollo DSKY Module.
RabbitEngineering 3D prints and hand paints each item.
Using my DSKY replica as an indication of quality, I can tell you these are excellent. They belong on any engineer's desk or next to their oscilloscope. Options include a wide variety of retro and modern computers.
Check out RabbitEngineer's Etsy Store for more retro replicas.
3. EMSL's Three-Fives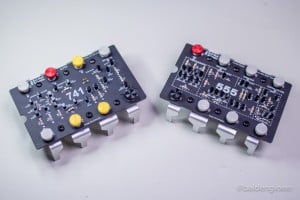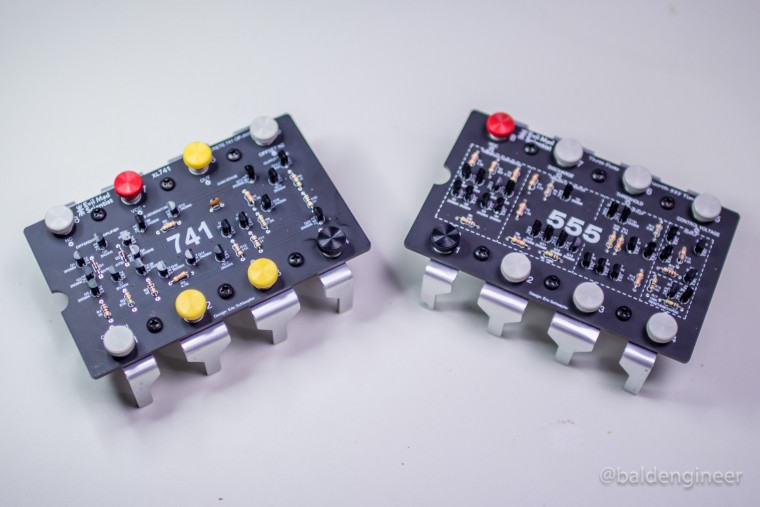 A unique conversation piece on my work desk is the Three-Fives from Evil Mad Scientist Laboratories. Whether you want to learn the internals of the 555, practice with a fun soldering kit, or want a nice desk ordainment these high-quality kits are an awesome idea.
If you didn't catch it, I even made a Let's Build video on these on my AddOhms YouTube channel and mentioned it in a review of the XL741, also from EMSL.
4. Unique 3D Printer Filament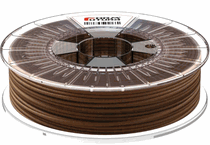 Gifts are easy for someone with a 3D Printer. Anyone that does have one wants another spool of filament!
Recently I started ordering my filament from MakerGeeks.
MakerGeeks is a Missouri-based company that makes their 3d printer filament in the USA. Plus they stock a broad range of options: Conductive, Glow the in Dark, and Wood just to name a few.
For a low cost, yet thoughtful gift, check out one of their sampler kits. I had several reels ordered before I ran out of the first strand!
5. AddOhms DVD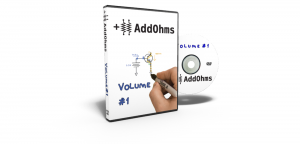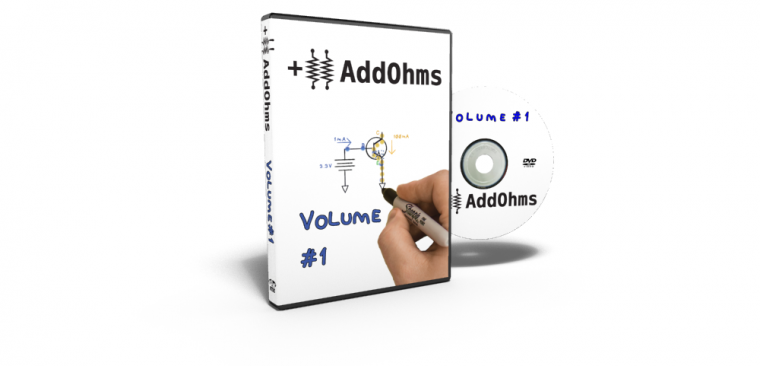 One shameless plug for Volume 1 of the AddOhms DVD. This is the first set of AddOhms Electronics Tutorials on a 2-Disc Set. One disc with tutorials and another disc with a bunch of other video content.
Think of spinning media like last generation's books. DVDs can be a meaningful present to an aspiring electronics enthusiast and can be wrapped–unlike a YouTube video.
Also, worldwide shipping is now available.
6. littleBits Kit for younger audience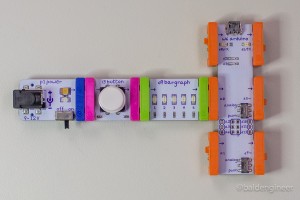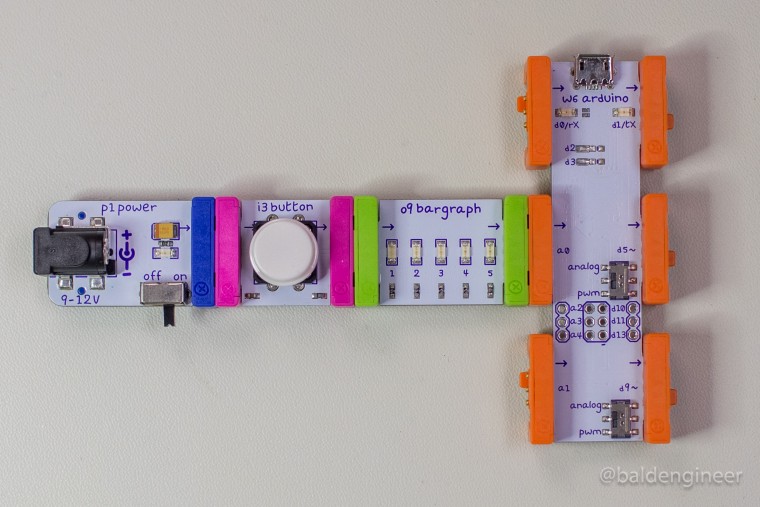 Need an option for younger kids interested in electronics? littleBits is the answer. Parts magnetically snap together and make learning electronics super simple without the danger of a soldering iron.
For more details, I covered the littleBits Programming Kit in my review of Arduino Starter Kits.
7. Arachnid Labs Circuit Trading Cards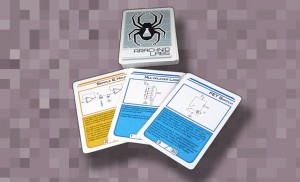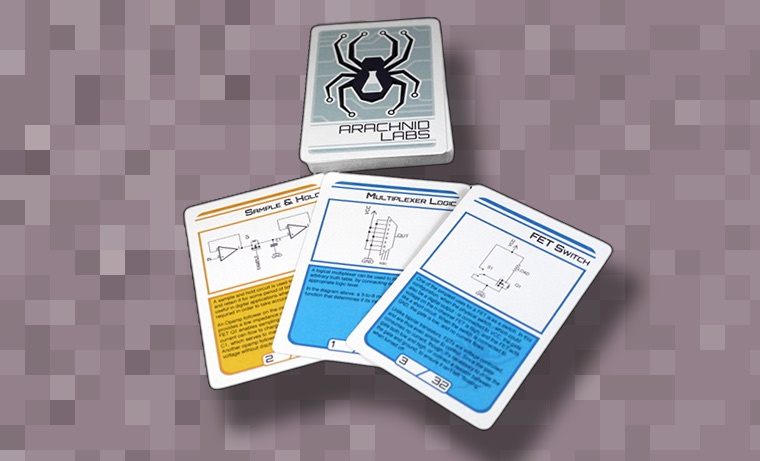 Imagine heading to a White Elephant gift exchange with other engineers. You need something that's only $15 USD, fits in your pocket, and is unusual.
That's the Circuit Trading Cards from Arachnid Labs, available on Tindie. Want to know more about them? Check out my full review.
8. Art of Electronics 3rd Edition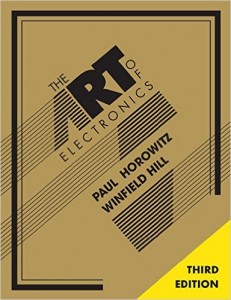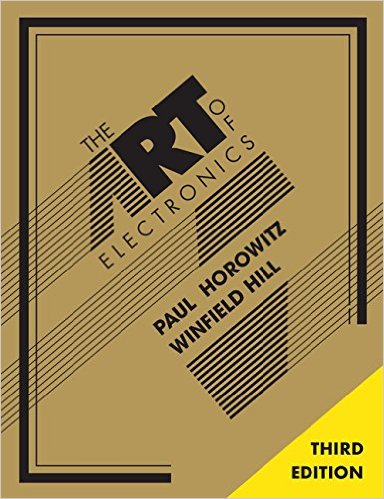 So far, I have only had a chance to review the 2nd edition. However, the Art of Electronics is hands-down the go-to book to learn all things electronics. It's better that Wikipedia and covers almost everything.
Without a doubt, I'm certain Art of Electronics 3rd Edition released this year is a worthy update. Paul Horowitz even appears with Limor Fried of Adafruit to discuss his history of teaching electronics and talk about the new
edition.
9. Make Magazine Subscription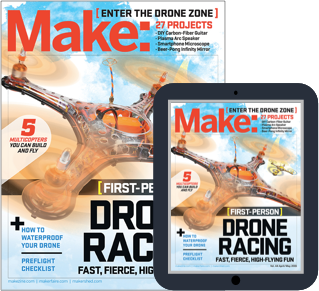 Digital is great. There's something about flipping through a magazine with pictures that makes my mind run. Detailed write-ups, beautiful photos, and interesting projects make Make Magazine one of my favorites.
Stay in touch with awesome projects with a Make Magazine Subscription.
10. FleaFPGA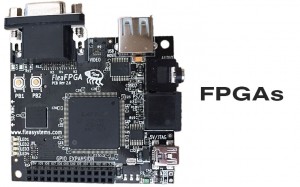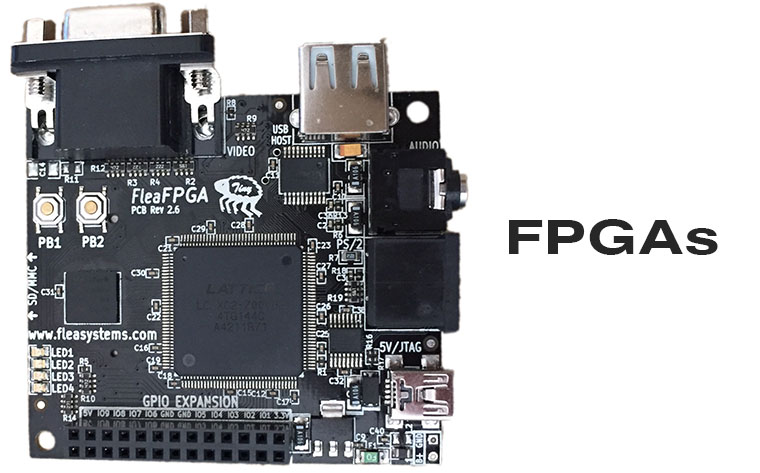 If the enginerd on your list already has an Uno, Raspberry Pi, and a box full of transistors you might feel stuck.
Don't worry, there is still an option. It's time for a skill upgrade with FPGAs using the FleaFPGA or FleaFPGA Uno from Flea Systems.
Not sure what an FPGA, or FleaFPGA for that matter, is? Look at my recent post on why I think the FleaFPGA is great for new FPGA programmers.
Any others?
Obviously there are many more gift ideas. Everything on this list, except for that 3rd edition, is something I already own and recommend.
But let's not stop there, I want to hear your ideas too.
Any other ideas on what should be on this list? Add them here.