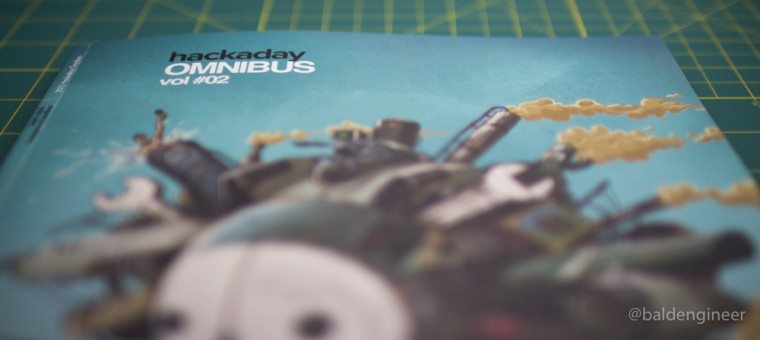 As 2015 wrapped up, I finally got around to flipping through the Hackaday Omnibus Vol #2. Before getting into what I think about this issue, I want to address an interesting point.
In our increasingly digital lives, the value of high-quality prints continues to rise. Hackaday Omnibus helps to maintain and set the standards for published works.
You might be thinking, "what's the point of buying a paper version of their website?" That's what I hope to address in this review: is Hackaday Omnibus worth buying?
What is the Hackaday Omnibus?
If you aren't familiar with the word "omnibus", it is a compilation of previously published works. (It's also Latin "for all", according to Wikipedia.)
The Omnibus is 8.5in x 11in x 0.33in (216mm x 279mm x 8.5mm) in size. The 128 pages contain 31 articles featuring 21 authors, from hackaday.com's 2015 posts. Oh, and there are no ads.
Continue Reading »