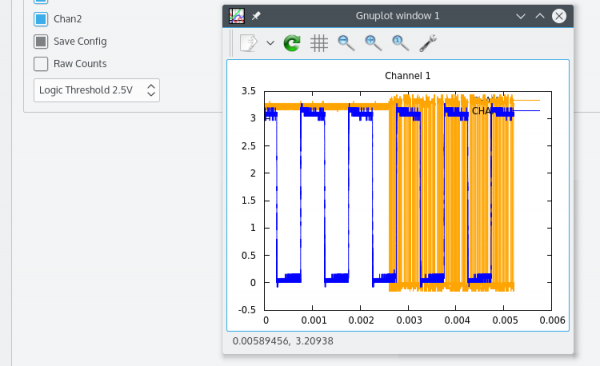 The Rigol DS1052E digital oscilloscopes are very popular for both hobbyist and professional engineers. These are very affordable scopes that pack a lot of value. Most of the software tools offered from Rigol only run on Windows. Al Williams has fixed that with the the qrigol project on GitHub.
From the readme file:
Uses USB communications with Scope
Allows keyboard to be unlocked so you can use both the panel and the software
Allows easy reading of all measurements as well as logging of all measurements
Control of common scope functions
Saves waveforms in CSV format
Integrates with external plot software like gnuplot to qtiplot
Diagnostic mode to send raw commands to scope
There's a couple of limitations, but I want to draw attention to one. If your region uses a comma (",") as a decimal point, you might run into issues. For more information, you might want to check out the qrigol thread on the EEVBlog.