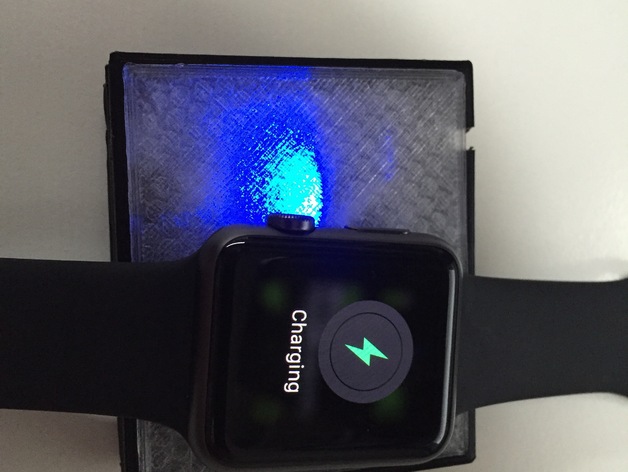 Using an Adafruit Charger Board,  a cut-up magnetic Apple Watch Charger cable and some 3d printing, guypl has created a DIY battery-powered charger for the Apple Watch.
The cool thing about the design is that the 2000mAh battery he used, can be recharged with a standard micro USB cable. As someone who travels often, this setup is ideal for me. One less cable to carry and a self-contained charger for the Apple Watch.
Check out the full project on Thingiverse.