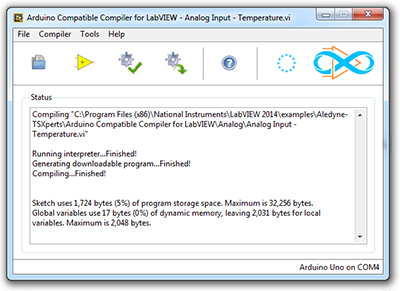 Aledyne-TSXperts, a National Instruments Alliance Partner, has released an Arduino compiler for NI's LabVIEW. Now it is possible to build a VI and download it into your Arduino.
The price tags from $99 to $499 might seem a bit high to the average hobbyist. However, at least it comes with a 7-day evaluation period. It is also compatible with the Home Edition of LabVIEW.
So if you're a LabVIEW programmer with an Arduino on your desk, you might want to checkout the Arduino Compiler for LabVIEW.