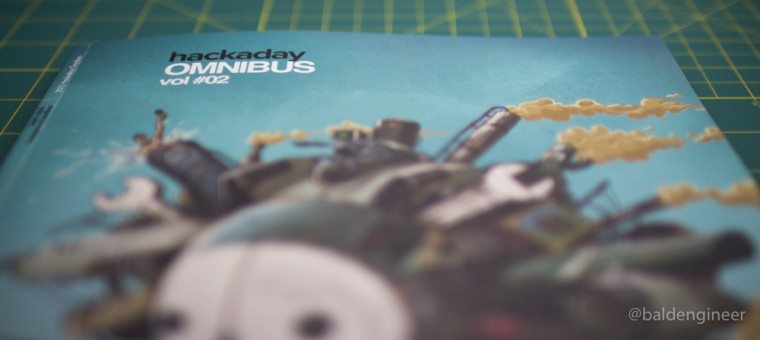 As 2015 wrapped up, I finally got around to flipping through the Hackaday Omnibus Vol #2. Before getting into what I think about this issue, I want to address an interesting point.
In our increasingly digital lives, the value of high-quality prints continues to rise. Hackaday Omnibus helps to maintain and set the standards for published works.
You might be thinking, "what's the point of buying a paper version of their website?" That's what I hope to address in this review: is Hackaday Omnibus worth buying?
What is the Hackaday Omnibus?
If you aren't familiar with the word "omnibus", it is a compilation of previously published works. (It's also Latin "for all", according to Wikipedia.)
The Omnibus is 8.5in x 11in x 0.33in (216mm x 279mm x 8.5mm) in size. The 128 pages contain 31 articles featuring 21 authors, from hackaday.com's 2015 posts. Oh, and there are no ads.
Omnibus Topics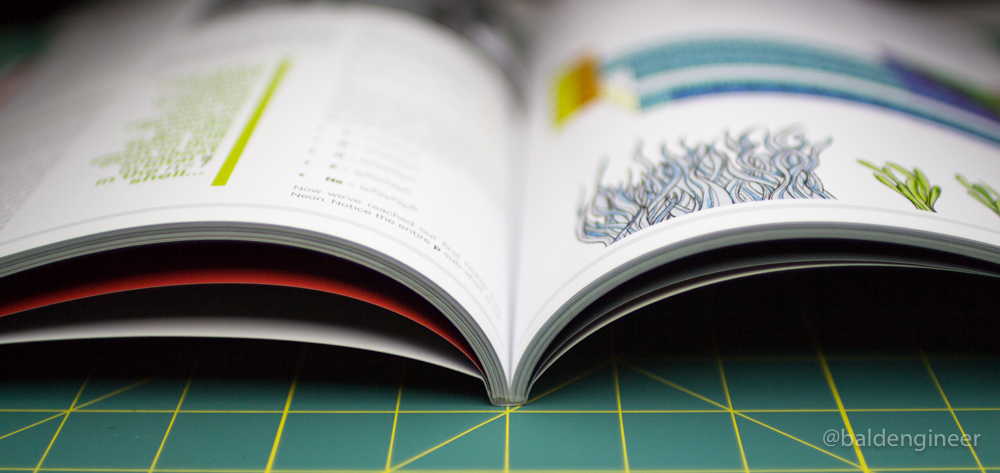 Whether you are an artist, an engineer, or just a weekend garage hacker you'll find something interesting in the Omnibus. Nearly every article was interesting to me in some way.
Examples of the 31 articles include
Arduino vs. Arduino: Despite following this story throughout the year, it was nice to see a concise write-up of the fight between the original team.
Don't understand the periodic table? How about a breakdown of how it is organized and what the information means. It's a quantum truth table.
How to Build Beautiful Enclosures from PCBs. You probably have a few laying around, how can you turn them into a cool box for your project?
True Random Number Generator. With the increasing need for privacy, understanding crypto has become important to me. Great article on what it takes to create a true random number generator (TRNG)
Navigating the Oceans with a Clock. The Martian was my favorite fiction read of 2015. This article talks about the minimum technology needed to navigate the seas.
As I said, there are 31 articles in all. This list is just a small sampling of the topic variety.
Omnibus Layout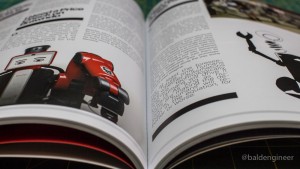 Despite being from a "hacker community" and an extensive list of authors, everything feels like it belongs together. This cohesiveness is because of the professional and consistent layout.
I should also mention the artwork throughout is awesome. Hats off to the Hackaday Omnibus team of artists.
Is the Hackaday Omnibus Vol 2 Worth It?
Currently, Hackaday Omnibus Vol 2 is selling for $17 in the hackaday.com store. Given the high-quality print production, crisp writing, and deeply technical topics it is, hands down, worth 17 bucks. Go grab a copy now.
More Pictures
Click here for my flickr gallery.