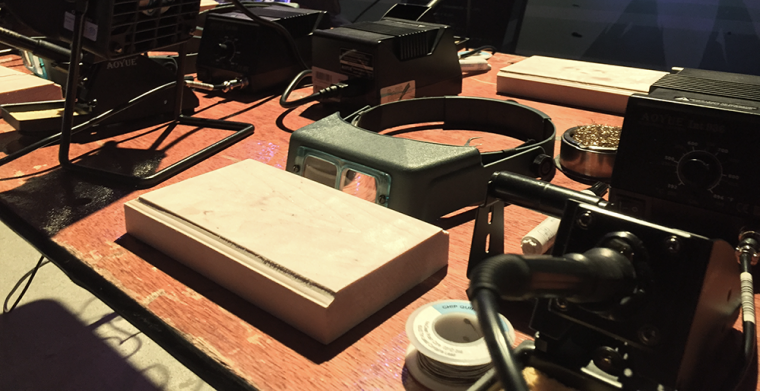 A couple of weeks ago I moved from Florida to the Bay Area. I'm not done unpacking yet. Why? Part of the blame goes to the Hackaday Superconference 2015.
Over 300 members of the hardware-hacking community came together at Dogpatch Studios in San Francisco for two days this past weekend.
The topic? Hardware, Art, Design Creation Challenges.
Chances are, you couldn't attend. Whether you were or not, here are the four things I saw at the Hackaday Superconference.
1. Technical Talks
Topics were varied and deeply technical in nature. The first day opened up with an introduction to quantum mechanics, an overview of different motor types, and a cool implementation of iBeacon just to name a few.
Some of the speakers spoke for the first time, some were veterans of hackaday.io, and some were a finalist for the Hackaday Prize.
Lightning talks gave participants 2 minutes for an impromptu presentation on, well anything they wanted. Some talked about their projects; some asked broad questions they need help answering, and others gave tips from their hacking experiences.
Everyone who spoke was clearly enthusiastic. Some were perfectly comfortable speaking in front a group while Chris Gammell reminded others to speak into the microphone.
Workshops were running in parallel, complimenting the back-to-back schedule of amazing speakers.
2. Hands-on Workshops
There were several hands-on workshops. My favorite workshop, by Anool Mahidharia, finally gave me the opportunity to learn to use KiCad.
Learning new tools is important. Even if the fireside chat guest, Grant Imahara, sort of disagrees. (He still uses a BASIC Stamp? Really?) As a long time EAGLE user, I jumped at the chance to get more familiar with a new PCB CAD workflow.
Anool's workshop helped me to understand the UI, which is a combination of mouse and keyboard commands while getting more comfortable with KiCAD's total suite of tools.
We only built a simple regulator circuit, but I am hooked.
I really appreciated how the students were quick to help each other out. Clearly there were varied skilled sets, but no one had a bad attitude. Instead, it was a very cooperative environment.
Outside of my experience, I could tell that the people I spoke to had learned something from each of the workshops. Everyone spoke highly of the topics and the new skills they learned.
3. Hacking
As you might expect, the badges themselves were part of the event. Each attendee received a random assortment of hardware and components in their conference bag. The idea was to meet up with others, swap parts, and hack your badge.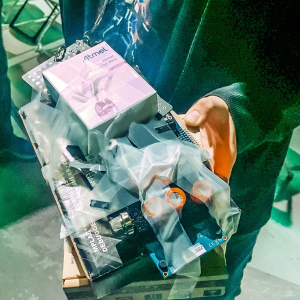 The badges themselves featured Truchet tiles which mean each badge was unique, but when placed together formed a repeating pattern.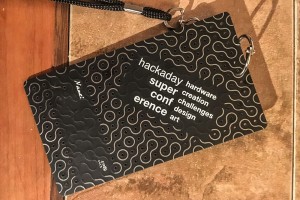 Sadly, I had to leave before the badge awards. (I had unpacking to do.)
4. Passion
To some degree, I knew that those three things were going to be part of the workshop. They were on the schedule, and they are usually part of any conference.
One aspect surprised me, and I think it was the most important aspect of Hackaday's Superconference.
Without question. Every speaker, every presentation, and every single participant I talked to all shared one unique characteristic: passion.
I didn't care what the topic was, the passion behind every project talked about or presented was absolutely amazing.
Was the Hackaday Superconference worth it?
You bet it was.
Whether you are an isolated engineer or surrounded by software geeks, there are hardware hackers nearby that have the same passion as you.
The Hackaday Superconference gave a place for us all to share that passion together. I have no idea if there will be one in the future, but, based on what I saw, I sincerely hope there is a next year.
…And that you are there too.