[guestpost]My friend Pablo recently upgraded his firestarter iron to a Hakko FX-888D. Because of its popularity and his relative newness to the iron, I asked if he'd like to write up a review for it. You can follow him on twitter.[/guestpost]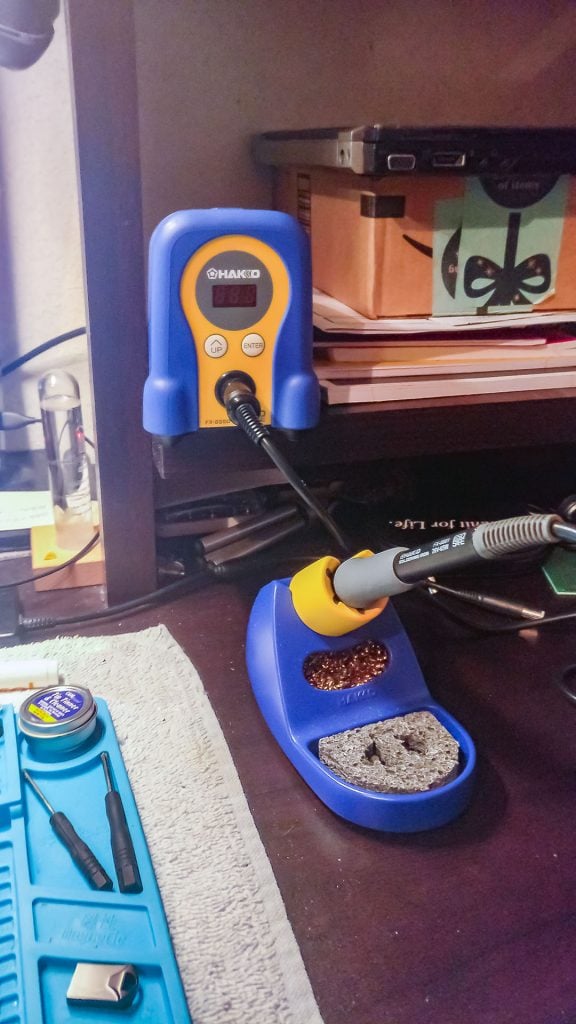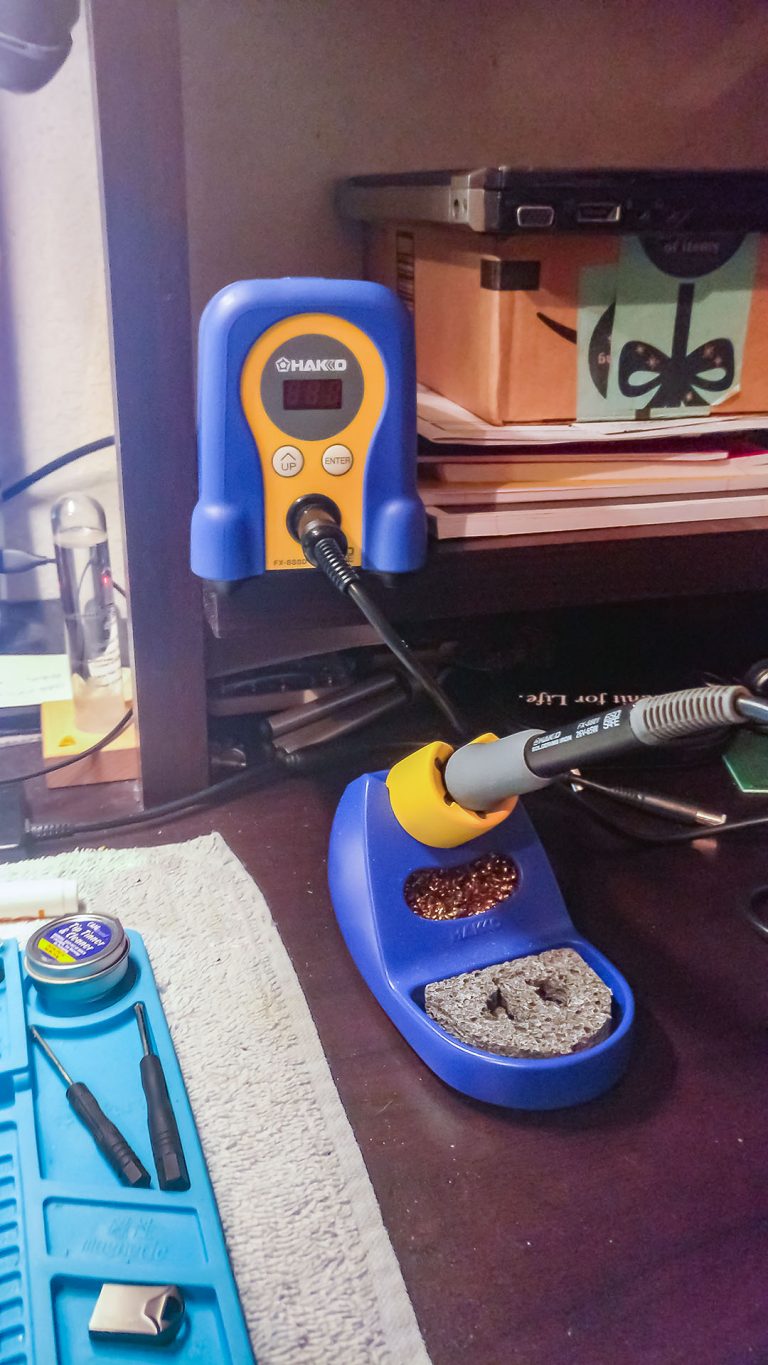 Just based on the color, the Hakko FX-888D seemed, at first, like it was a toy compared to other electronic tools and equipment. The color does make it easy to spot even if you are buried in a project. You can quickly find it because it stands out. The outside seems like plastic, but it is made from or encased in metal. Knowing that it was only a plastic enclosure made me feel like this will be with me for a long time.
I love how the iron holder is separate from the base. It easily can be placed anywhere in the work area. Also, keeping the base unit in one spot makes life so much easier. It gives the iron itself enough room so nothing nearby can accidentally be melted or burned by the iron.
The iron holder also has a convenient area for a cleaning wire and a cleaning sponge. I only wish that the opening for the cleaning wire was a bit bigger. As is, I regularly clean the tip using the same spot. Having the removable bottom makes it so easy to clean all the solder junk that collects at the bottom from the cleaning wire. If only the rubber legs were a bit wider, they would help keep the iron holder from sliding around my desk. (This could be just because of the type of tabletop I have it sitting on.)