Podcasts are an amazing way to extend your knowledge in any subject. This (generally) free content is updated often, comes in a variety of formats, and covers nearly every subject.
Your definition of Podcast might vary from mine. So for this list it means: content regularly produced with the intention of informing on a particular subject which is available either as audio, video, and ideally a RSS feed.
Keep reading to see the different electrical engineering podcasts I listen to.
The List of Engineering Podcasts
Most people already know about Adafruit's Ask an Engineer, the Amp Hour, and EEVBlog. The shows I feature here are the ones I subscribe to and consume most often. I find the topics covered interesting, the hosts entertaining, and frequency of content reasonable.
Plus, they are all free, of course!
Note that this list is in no particular order…
The Engineer Guy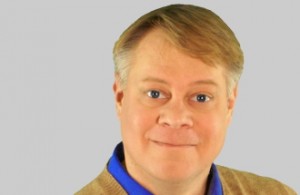 Available as both Video and Audio, Bill Hammock is one of my favorite presenters. His style is a polished explanation on whatever the subject is at hand. (Make sure you subscribe to my RSS feed, I have another Hammock related post coming later this week…)
Links:  [RSS] – [Video] – [Web]
The Spark Gap Podcast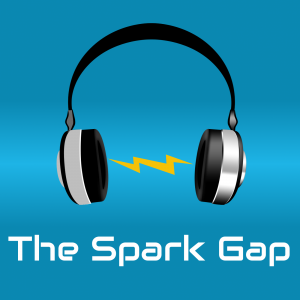 Karl and Corey are embedded engineers covering a variety embedding engineering topics. Back in episode 25, they interviewed me on the basics of capacitors. Each speaks very well, uses simple language, and are easy to follow. As I mentioned in the interview link, my favorite episode of theirs (so far) is on the different types of serial protocols (#18).
Links:  [RSS] – [Audio] – [Web]
Embedded.fm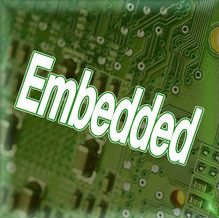 Embedded.fm is hosted by Elecia White, who I got to briefly meet at Tindie's Silicon Valley Hardware Meetup. Her weekly interviews are insightful and ranging from conductive textiles for wearable technology to the resonant frequency of the butt (you'll have to check it out to understand).
Links:  [RSS] – [Audio] –  [Web]
Engineering Update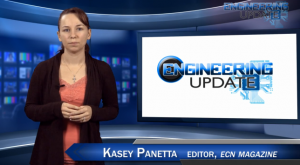 The most "commercial" show on this list is the Engineering Update.  Produced by ECN and frequently sponsored by Mouser, this weekly video looks at recent engineering news in the past week. They occasionally feature bloopers from the produced episodes which are fun to watch.
Well produced along with interesting stories make this one fun to watch. I also like the "realness" of the hosts. I didn't find a podcast-able RSS feed, so this is a YouTube subscription.
AddOhms Video Tutorials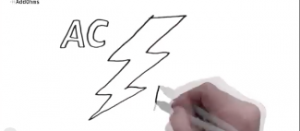 What list is without at least one shameless plug? AddOhms is the video tutorial series I produce intended to teach Electronics Engineering to non-engineers. Videos aim to be about 5 minutes long and make use of the "whiteboard" animation style. For behind the scenes stuff, I make a post on this blog with each video talking about something unique in the production of the episode.
I know most of you are intermediate electronics users, so the subjects may not apply directly to you. However, if you're trying to help someone new to the engineering world, maybe you'll share with them.
Bonus Podcast
Okay, one more that's not really an "engineering podcast", but a great technical podcast.
TekThing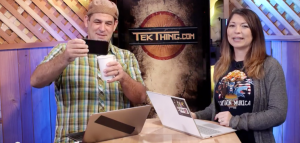 One of my favorite podcasters is Patrick Norton and I loved Tekzilla. While not engineering related, this was an excellent source of gadget and geek news. Tekzilla is gone, but Patrick and Shannon Morris have started TekThing in its place. Even though it just started,  the weekly episodes already seem more technical than what was featured on Tekzilla.
These are my favorites… what are your favorite engineering podcasts (and their favorite episodes)?